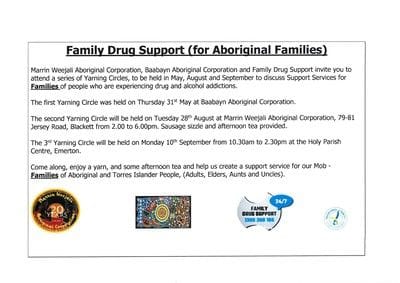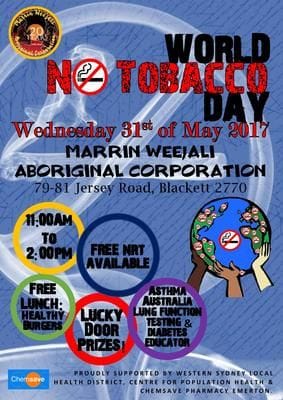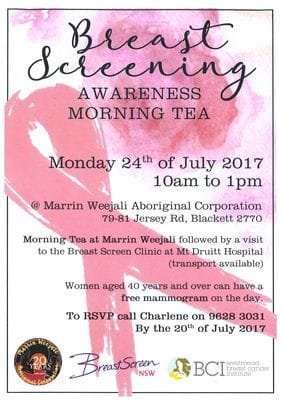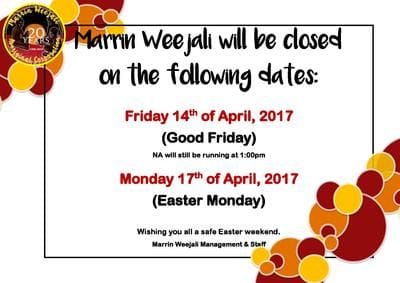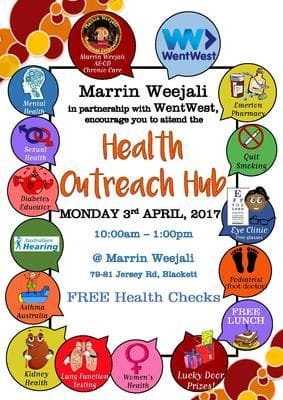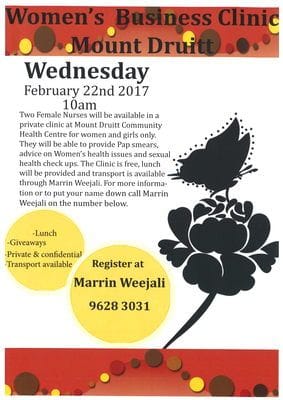 .
Monday 5th of December 2016 will be the last Health Outreach Hub for the year.
Please come along for a FREE HEALTH CHECK
FREE lunch provided and you get a chance to win one of the many Lucky Door Prizes.

Marrin Weejali will be CLOSED on the 24th November 2016 for Staff Development and Planning.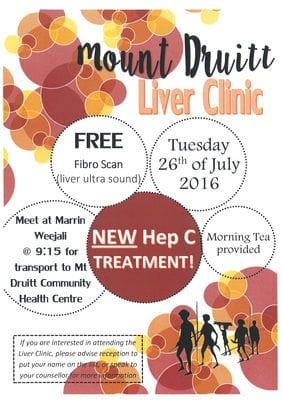 HEALTH OUTREACH HUB
Come along and get a FREE Health Screening on Monday 6th of June 2016 between 10:00am - 1:00pm

Gambling Yarn
Weekly Group
Tuesdays 11am @ Marrin Weejali
Come, join us for a yarn
It might save you a lot of money
The hidden secrets of problem gambling
Steer towards a new
path of recovery
And Cut the Chase

All Welcome


Health Outreach Hub
Come along and get a FREE Health Screening on Monday 2nd of May 2016 between 10:00am - 1:00pm





Client Christmas Lunch

Posted by Team @ Marrin Weejali on 4 July 2014
Marrin Weejali will be attending the Riverstone NAIDOC Event on Wednesday, 9th July 2014 ...... Come and see us in the "Pit-Stop" Tent